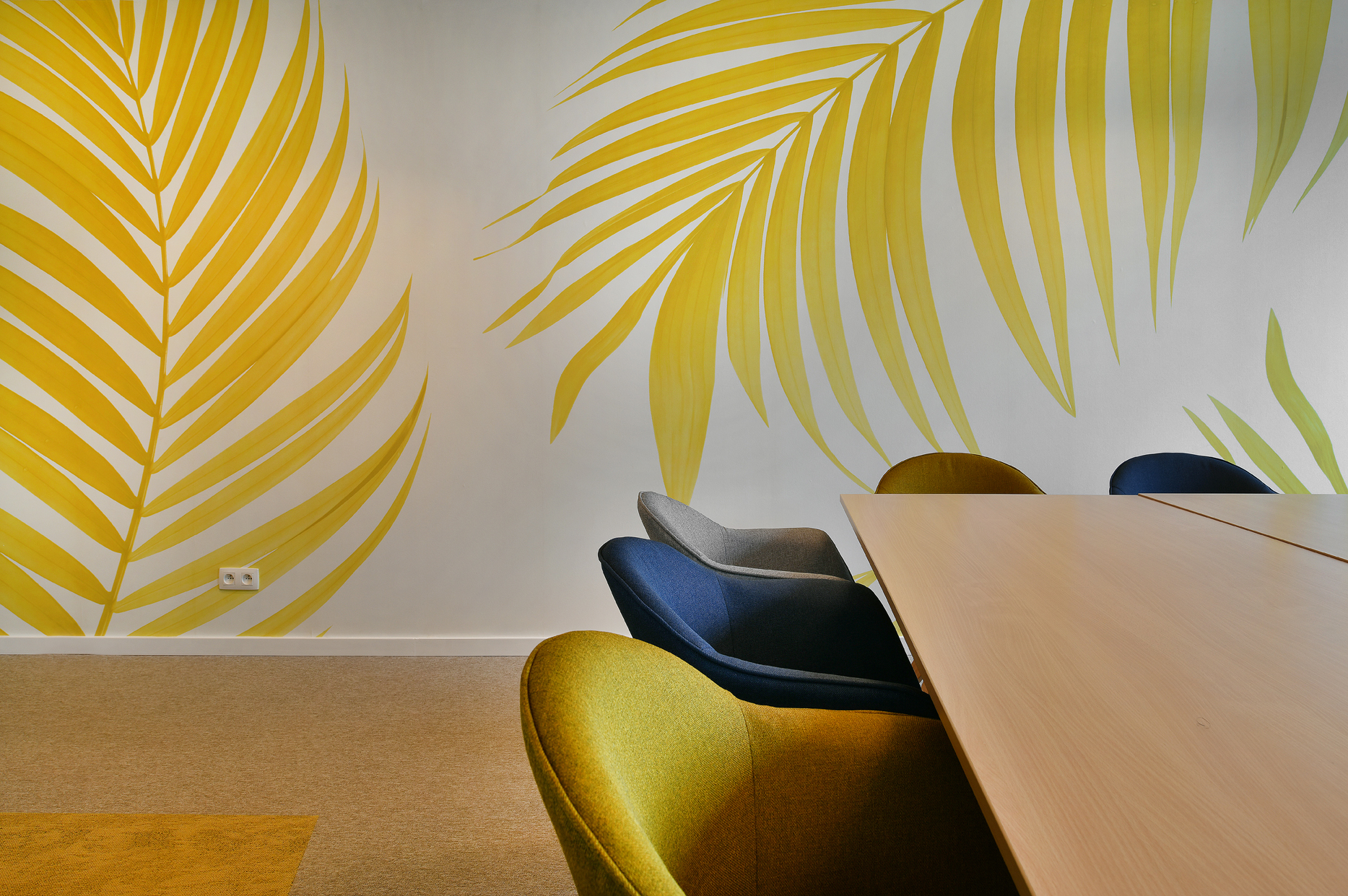 When Jobyourself's premises became too small to cater for the company's growing needs, a bold decision was taken: to move premises and create a new workspace that would become a true entrepreneurial hub. Mr Collinet shares his thoughts: "Our old premises had become too small and were no longer up to standard, so we decided to relocate. Our aim was to create a location where everyone could meet in the same place and work in a space conducive to creativity and innovation."
A chance meeting with C&W Design + Build proved to be decisive for the success of the project. Mr Collinet explains: "We had heard about C&W Design + Build by word of mouth, and what convinced us and what won them the tender was their creative and successful project proposal. They really understood our vision and listened carefully to what we had to say."
The collaboration between Jobyourself and C&W Design + Build was characterised by close communication and a deep concern to understand the needs and desires of all the teams involved. Internal interviews were conducted to ensure that every aspect of the project met expectations. Dimitri Clerens, the architect in charge of the project, comments: "My role was to help the client to realise their vision. The major challenge was to understand how the company worked and to discover more about the people behind the teams. We made every effort to create a flexible space and a place where the teams, the business brains and Jobyourself's partners could all get together."
A crucial aspect of the project was to ensure that the new offices exuded a warm and reassuring atmosphere from the moment you came into them. The use of natural materials, such as wood and salvaged items gave the space a unique atmosphere, while meeting the requirements for wellbeing and sustainability. The care and attention paid to some of the details enable the project to stand out from the ordinary and give the space the originality it deserves.
Nicolas Chapelle, workplace expert at C&W Design + Build, explains: "Our mission is to design and build, and on this project we had the pleasure of working closely with the client. Transparency, listening and passion were the cornerstones of our collaboration. Our aim was to create a working environment that would encourage staff to use the space, perhaps even a little longer than they would otherwise need – just for the sake of enjoying it. It was a tailor-made project, perfectly adapted to the way the company operated."
To conclude, Mr Collinet expresses his satisfaction in these terms: "It's an undeniable success. C&W Design + Build has breathed new life into our premises with vibrant colours. Our collaboration has been a real success and we've created a welcoming place for our teams, contractors and partners to work, which simply makes it easier to do our job."
This office design project clearly demonstrated how a bold vision, effective collaboration and a deep understanding of needs can bring an exceptionally inspiring workspace to life.