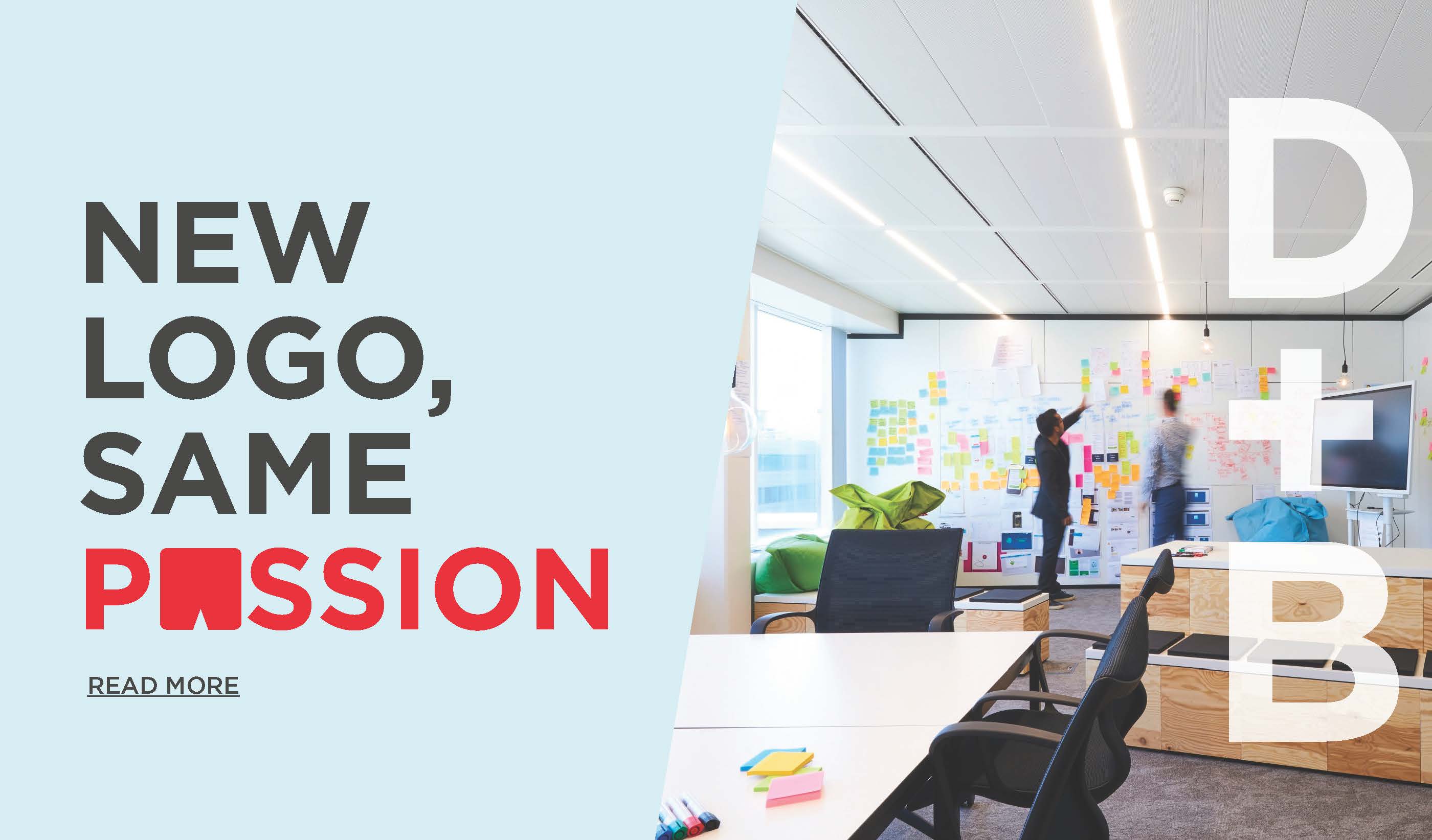 ADMOS Design & Build is now C&W Design + Build
The "future of work" is about more than just design
Brussels, 5 September 2019 – Real estate services firm Cushman & Wakefield announces an important milestone: the rebranding of ADMOS Design & Build, C&W Design + Build a trendsetter in design and construction practices and new ways of working which it acquired in 2017, as C&W Design + Build.
Since the acquisition of the market-leading Design + Build firm in Belgium and Luxembourg, the office design business has continued to evolve at pace as the impact of the workplaces on employee productivity is better understood by occupiers. In light of this and increasing demand for its services, Cushman & Wakefield is fully integrating and rebranding ADMOS as C&W Design + Build.
Koen Nevens, Head of Cushman & Wakefield in Belgium, said: "More and more customers are asking for total solutions. They are not just asking us for an office space: they also want advice about furnishing that space. Being able to provide a fully-integrated offer to our clients allows us to be completely responsive to their requirements. We can deliver all aspects of a project, including the construction-related activities, or provide traditional project management, consultancy or office leasing as before. We can also deliver standalone design and build projects."
The decision to integrate further shows that Cushman & Wakefield understands the increasing importance of employee welfare. There is a global shift towards more attention to wellbeing in general, and that has now reached the workplace as well. In a recent blog post Cushman & Wakefield discussed the importance of including "workplace wellbeing" in a property strategy if you are a company that wants to be able to attract and retain talent.
That has led to all sorts of initiatives based on "New Ways of Working". Design is usually the primary focus of these initiatives, but we already look ahead to the next step. Design is important and can be inspiring and motivating, but an office space also needs a smart approach. So we prefer to talk about "Smart Ways of Working".
Christophe Erkens, Managing Director of C&W Design + Build said: "This is an exciting next step for us and we are proud to take on the C&W Design + Build brand. Cushman & Wakefield believes in a human-oriented approach to the workplace. Employees – human beings – have become the most important capital a business has. And no two human beings are the same, just as no two jobs are the same. So workplaces need to be approached differently, individually and smartly for every profile. Smart Ways of Working prepare companies for the future of work."
About Cushman & Wakefield
Cushman & Wakefield (NYSE: CWK) is a leading global real estate services firm that delivers exceptional value for real estate occupiers and owners. Cushman & Wakefield is among the largest real estate services firms with approximately 51,000 employees in 400 offices and 70 countries. In 2018, the firm had revenue of $8.2 billion across core services of property, facilities and project management, leasing, capital markets, valuation and other services. For further information, please visit www.cushmanwakefield.be or follow @CushWakeBelgium on Twitter.