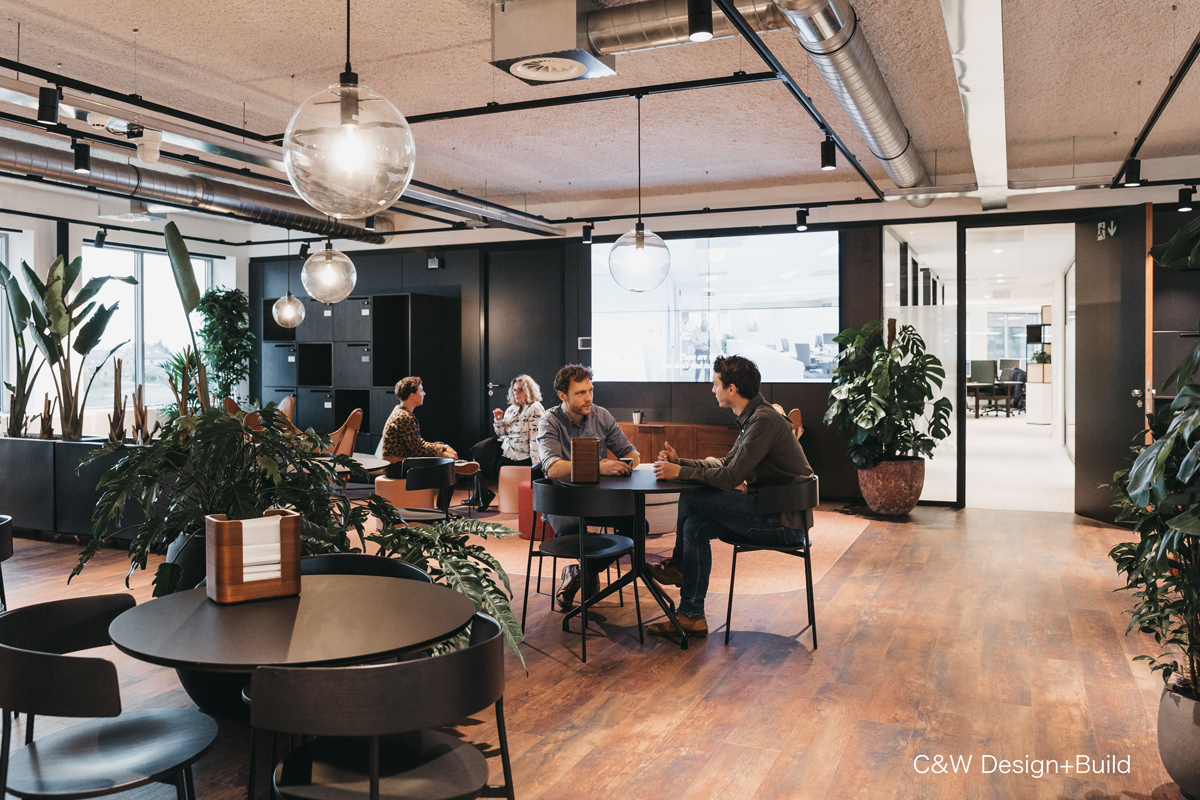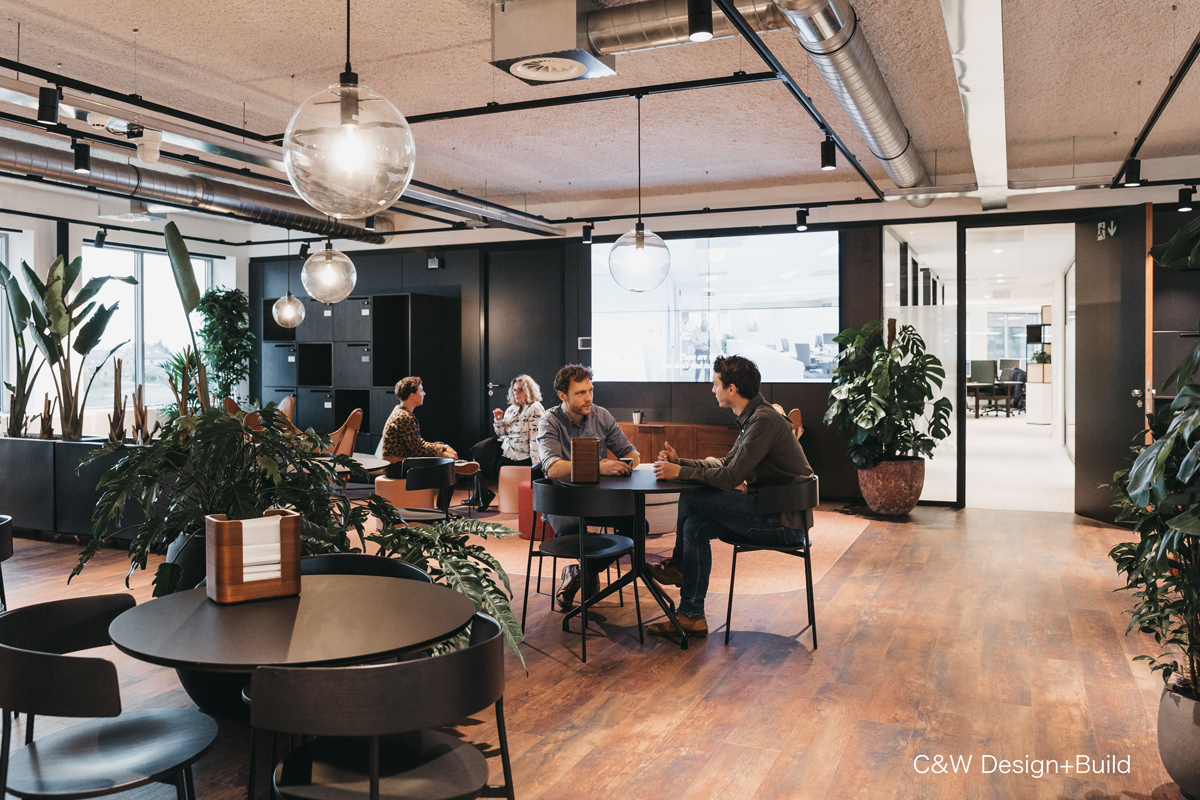 The future of the post COVID-19 Belgian workplace
Brussels – January 31, 2021 – Cushman & Wakefield (NYSE: CWK), a leading global real estate services firm, partnered with senior researchers at George Washington University (GWU), to release different reports examining the history and future of the office. These were compiled in response to the unprecedented impact of the COVID-19 pandemic on the office space market.
The first report "Purpose of Place: History and Future of the Office" reviewed existing academic literature to explore the benefits of working from the office and home. The key areas examined were the impact of:
 Productivity
Creativity and Innovation
Corporate Culture and Branding
Employee Engagement and Satisfaction
Walkable Spaces
The Covid-19 pandemic disrupted the operations of organisations around the world, forcing many to adapt their homes into offices. Through flexibility and creativity, employers and employees across the board came up with resourceful ways to manage this paradigm shift, allowing, in some sectors, businesses to run as usual.
This was more straightforward in countries that had a pre-established culture of working remotely as well as the necessary supporting technological infrastructure. Belgium, for example, pre-covid placed 4th in both the EMEA and Europe overall, for the number of occupations able to work remotely. According to a 2019 survey on working from home across Europe, 24.6% of Belgians responded that they sometimes WFH, placing Belgium 9th out of 35 countries. This percentage was only at 19% in 2010. Furthermore, more than 55% of Belgians interviewed expect to increase significantly their remote work as a result of the COVID-19 outbreak.

Regardless, even in those countries less suited to the transformations posed by the pandemic, it was made clear that with communications technologies productivity could be achieved anywhere. While drastic lifestyle changes and economic uncertainty were brought on by the pandemic, people also experienced benefits in their new WFH arrangements.
Employees, for example, no longer needed to dread long commuting hours. They experienced a greater sense of autonomy and flexibility over how, when, and where they would work. And they enjoyed more time and proximity to their home life. The communications infrastructure accelerated a 'new normal', which presented employees with new choices. They also raised questions about the old ways of doing things, including the fundamental purpose of office space itself. Employers saw the opportunity to reduce overheads by downsizing on unnecessary and expensive office space, often located in high value central urban areas. The COVID-19 has put some (re-)location decisions on hold across Europe and in Brussels where the take-up was 50% lower in 2020 than in 2019.
Nevertheless, the findings from our report suggest that it is unlikely the Covid-19 induced remote work experiment will continue unchanged in a post-covid world. The evidence regarding the impact of long-term remote working on productivity is mixed, as many report negative experiences regarding creativity and innovation. A key asset of creative and knowledge-based industries is often facilitated by spontaneous conversations and impromptu meetings between co-workers, not easily replicated when WFH. An office set-up with a 'walkable space' offers the opportunity for these chance encounters with colleagues in an environment where knowledge and ideas circulate freely.
The duration of WFH can also have a negative impact on the wellbeing of employees, compounding the feelings of social isolation brought on by covid-19 restrictions. Participants in our focus group spoke of an eagerness to return to the office to connect and collaborate = something they felt was lacking from the WFH arrangement. They spoke of WFH fatigue, especially when it came to endless video meetings. They also mentioned the damage done to company culture through digital working half of the respondents to our survey mentioned they struggled to identify with it.
The Covid-19 induced work arrangements will continue to change as we enter a post-covid world. However, there will be a significant shift in the purpose of the office going forward.
Workplace Ecosystems of the Future
Sara Staels, Head of Workplace Strategy, adds: "Human connection and social bonding are suffering, impacting the connection to corporate culture and learning."
Going forward, the offices of tomorrow will need to embrace these findings:
A mix of in-office and remote work options optimises productivity
Employees want choice and freedom, but few want to work entirely from home
Being forced to stay home disproportionately impacts young and new staff, who lack opportunities for mentorship and growth
A range of shared spaces facilitates opportunities for innovation and creativity
Employee wellbeing must be prioritised at all stages
Having a location in a 'walkable place' can attract talent and exposes the company to (a) wider circulations of ideas and knowledge.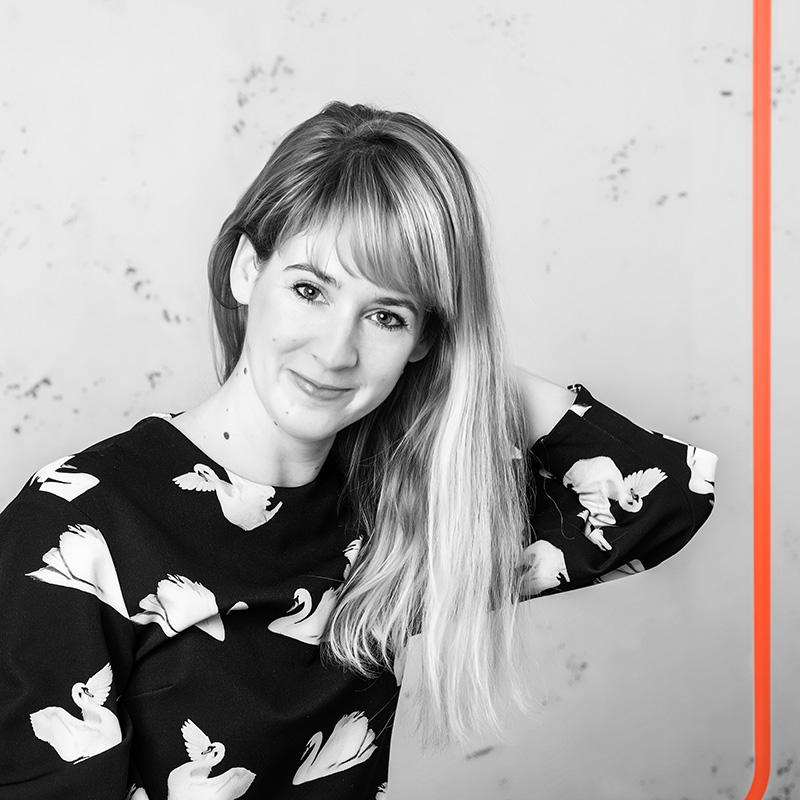 Sara Staels
Head of Workplace Strategy
"The workplace will no longer be a single location but a whole ecosystem. It will comprise of WFH options, an HQ office with a range of different size meeting rooms and shared facilities, local hubs, coffee shops, and co-working spaces. People will work how and where they want, depending on their tasks, mood, and activities. More than ever, technology will be the backbone of the office, connecting the ecosystem together. When (re)organizing their future offices, companies will have to take this into account."
Workplace and Employee Wellbeing
We believe too much of the rhetoric surrounding 'new ways of working' has focused on productivity at the expense of a human-centered design approach. In today's tertiary economy, which encompasses all creative, tech, and knowledge-based industries, employees increasingly identify with their work. They find meaning through this identity and its association with the organisation for which they work. Consequently, it has become of increasing importance for employees to feel a connection to their workplaces. They want the workplace to reflect their values and fulfill their need to belong. This became especially important with the effects of social isolation during the pandemic.
While the job itself and the company's organisational structure can contribute to this, companies must also keep in mind the impact of the physical environment where their staff work. And the effect it has on employee wellbeing and productivity – the link between the two is well-documented by science. On top of this, recent graduates will choose their place of work based on where they believe their needs can be met. So, to attract and retain talent, any well-designed workplace strategy must take employee wellbeing seriously.
Sara Staels, Head of Workplace Strategy, comments on the importance of workplace wellbeing: "Wellbeing at the workplace has never been so important. The office needs to meet employees' expectations to attract them into the office."
"The office of tomorrow must provide the new generation with the possibility of personal growth as well as opportunities for social community. Especially in light of the negative ongoing effects of social distancing restrictions. It must therefore create a feeling of belonging, uniting stakeholders and encouraging their participation in the creation of a community. It must be dynamic, flexible, agile, and connected. Today, the new generation expects their work environment to be a quality space they can take pride in – the center of their social life, aesthetically pleasing, cultured, enabling meaningful exchanges, and providing fulfillment."