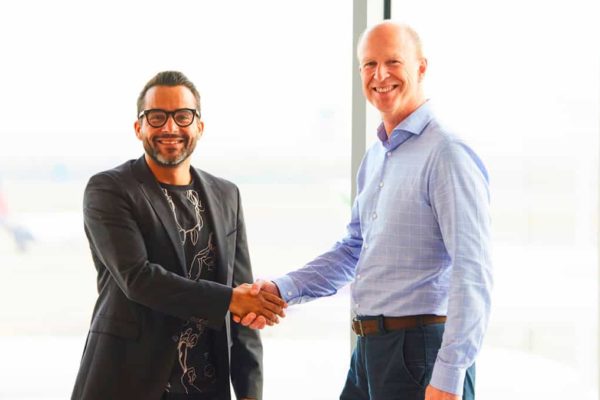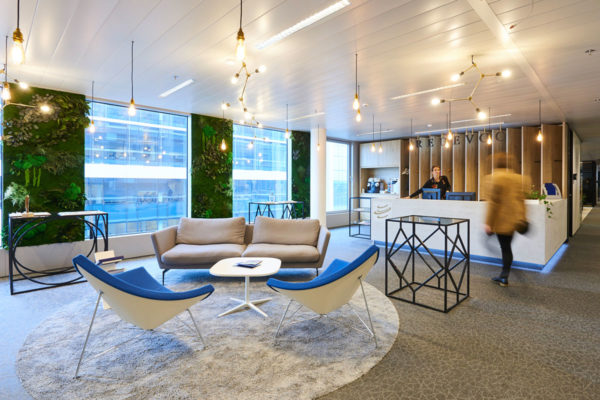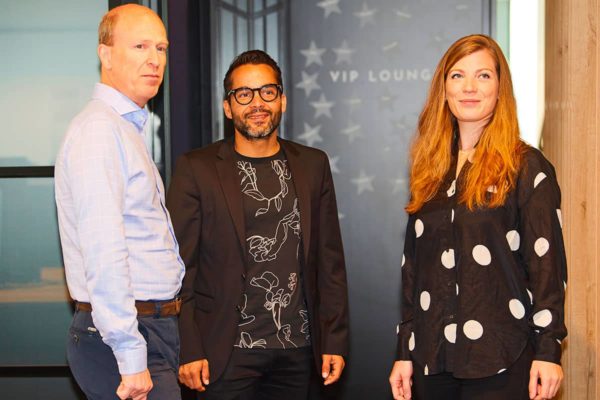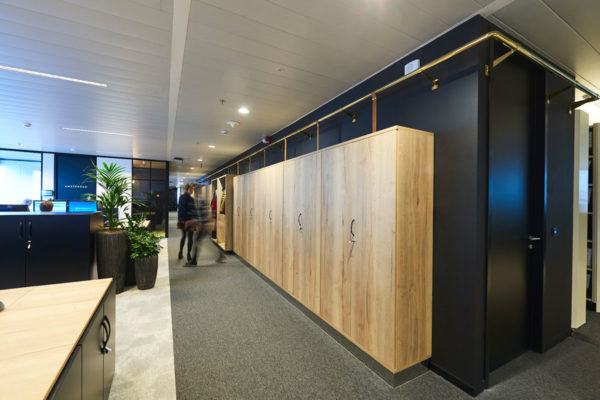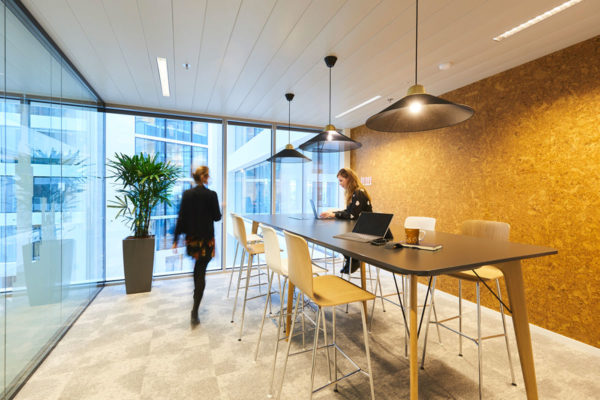 'Our new base of operations does a superlative job of reflecting our corporate values.'
The PassPort building stands adjacent to the departure hall of Belgium's national airport in Zaventem: a central, easily accessible location. And just recently it has become retail real estate specialist Redevco's new base of operations. 'It's thanks to our reliable and creative partner, C&W Design + Build, that we can lay claim to a successful makeover', Redevco CEO Kristof Restiau comments.
New Way of Working
If you happen to make your way to Redevco's new offices, then you can easily picture yourself in one of the warm, welcoming shopping centres that the company is responsible for running on a daily basis. The warm wooden accents that alternate with artfully arranged green elements, the contrast between the multitude of open spaces and the glass-enclosed meeting rooms: each of these elements captures the gaze and immediately draws you into the Redevco story.
'There is no way this could be called coincidence', Kristof Restiau says. 'From the moment we decided to leave our offices in the heart of Brussels, it was crystal clear: our new base of operations had to and would do a superlative job of reflecting our company.'
This vision found the perfect sounding board in the design & build firm, C&W Design + Build. 'Right from our start in 2011, The New Way of Working has been the focal point of our story', says CEO Anthony Shaikh. 'How do you get people to enjoy coming into the office? You have to offer them added value. The plans we come up with don't just exude the essence of a company, they also build bridges between the company and the personnel who make it tick. When employees feel good at the office, then they also radiate those positive vibes. They're happy and motivated.'
Meeting room
'When it comes to The New Way of Working intercommunication is key', Kristof Restiau adds. 'What was our initial plan? We wanted to provide people who work frequently with each other a place where they could work in close proximity. However, over at C&W Design + Build, they saw things somewhat differently (laughs).'
'The office of the future isn't an inflexible building design where everyone sits at the same desk day in and day out', Anthony Shaikh emphasises. 'Instead it's more of a meeting room where people chat, discuss and work together as a team. Today it's with a colleague in the Finance Department, while tomorrow it might be a marketeer.'
Successful co-creation
For Redevco employees, this was a totally new way of seeing and doing things. Are you interested in having the process of change go as smoothly as possible? If so, you're better off involving them in your plans from the start. 'That was the rationale behind selecting one employee from each department. C&W Design + Build and this group of Ambassadors gathered round the table to discuss things during the design phase', Julie Nader recollects. 'It's a fantastic example of co-creation. From the colours and the materials to the layout of the room: Redevco employees contributed to everything.
And the responses to this change don't lie. 'Both the personnel and our three-person management team have already given loads of positive feedback. That's because in addition to practical assets such as accessibility and comfort, our new location also offers some serious perks. A single glance through the expansive windows of our dining and meeting room greets you with a breathtaking view of the airport's runways. There is no better illustration that demonstrates how perception permeates every aspect of the offices,' concludes a satisfied Kristof Restiau.